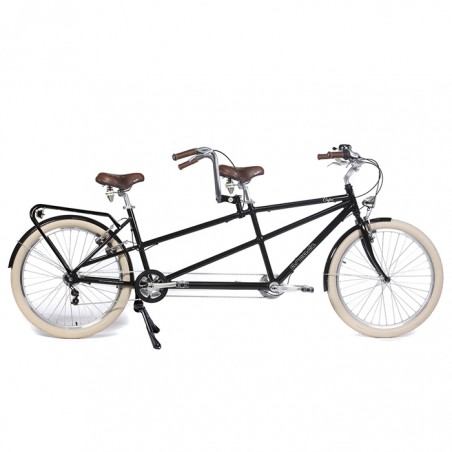  
Tandem
Riding a tandem is the perfect experience for friends or couples. Because you are seated near him, it is easy to talk while riding the tandem. You really experience the ride together.
Plus, it's a fun, active and adventurous way to explore the lakes. In the rear saddle you have plenty of time to look around you.
Renting a tandem is a unique experience. Riding a tandem isn't something you do every day. And what better place than around the lakes for a tandem ride?
Traditional bike ideal for a couple's ride around the lakes of the Orient Forest.
One size (26 "), it has a very comfortable leather one.
It also has 7 speeds adjustable to your pace with a medium-width puncture-proof tire to cushion the roughness of the road.
The shape of the handlebars and these leather grips provide additional comfort to go further.
Data sheet
Parcours envisageable

Lac d'Orient + Lac du Temple + Lac Amance
Lac d'Orient + Lac du temple
Lac d'orient 25-30km
Customers who bought this product also bought: